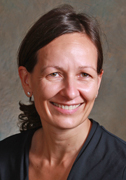 Dr. Sabine Mueller, is a board certified paediatric neuro-oncologist at UCSF in California who specializes in caring for children with brain tumours and related genetic syndromes, with a research program focused on novel therapies for paediatric brain tumours. Before completing medical school, she worked as a scientist, director of genomics and a project leader for a brain tumour programme at AGY, a biotechnology company in South San Francisco.

In her research, she studies treatments for children with brain tumours and improving the long-term cognitive outcome. Mueller earned a medical degree at the Universitat Hamburg School of Medicine and earned a Ph.D. in biochemistry and molecular biology in collaboration with AGY. After a paediatric residency at Massachusetts General Hospital in Boston, Mueller completed a fellowship in paediatric oncology at UCSF, where she received dedicated training in clinical research methodology through the Masters of Clinical Research Program at UCSF. She is an assistant clinical professor of neurology, neurological surgery and paediatrics.

Sabine has significant experience conducting multi-centre trials through established consortia, such as the Children's Oncology Group and the Pacific Paediatric Neuro-Oncology Consortium, which she is co-leading. She also collaborates with the Childhood Cancer Survivor Study for her late effect research.
Dr. Nazarian is the Scientific Director of the Brain Tumor Institute, including the DIPG Program, at Children's National Medical Center in Washington, D.C., and an Associate Professor of Pediatrics at the George Washington University. In his role, Dr. Nazarian pioneers strong national and international collaborations in an effort to establish a robust pediatric brain tumor program.
Over the past year the DIPG Program has advanced its mission by strengthening its partnership with the Children's Brain Tumor Tissue Consortium (CBTTC). Dedicated to the study and treatment of all pediatric brain tumors, CBTTC's 15 member institutions, paired with the Pacific Pediatric Neuro-Oncology Consortium (PNOC), recently launched CAVATICA, the first ever pediatric genomic cloud. This has allowed for an unprecedented level of data sharing in order to find risk-factor biomarkers and effective therapies for all pediatric brain tumors. In late 2016, Dr. Nazarian was named Co-Chair of the consortium's Scientific Committee, bringing his expertise to help guide the CBTTC's growing collaborations and research strategies.
In addition to CBTTC's work, a public-private research collective that includes Children's National was awarded $14.8 million (PI Dr. Adam Resnick, CHOP) over five years by the NIH Gabriella Miller Kids First Pediatric Research Program. The grant will help researchers build the "Kids First" Data Resource Center (DRC), which will bring an additional 18,000 genomes to the data-sharing initiatives already under way. Dr. Nazarian leads the DRC's DIPG-focused initiative—Project Open DIPG— to bring all known DIPG data and resources under one umbrella. This will enhance the data's accessibility by researchers and accelerate their discoveries.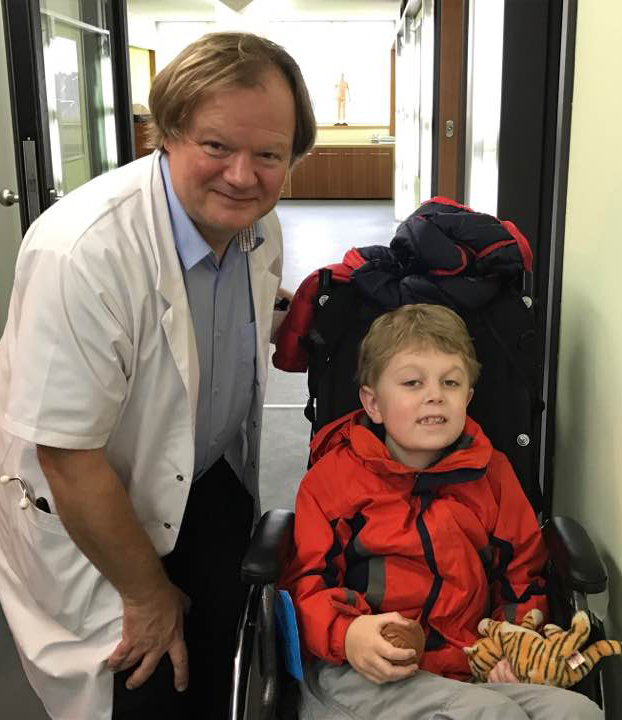 Pediatric oncologist Prof. Stefaan Van Gool (1963) developed himself as a pioneer immunotherapist for brain tumours in children.

As an assistant in pediatrics, he worked with Prof. Casteels Van Daele, the main pediatric oncology in Leuven. Then, he worked in the lab of Prof. Jan Ceuppens learning basic immunology research.

He followed clinical training in Germany to learn to treat brain tumors in children, where Prof. John Wolff introduced him to put his knowledge of immunology to develop a new treatment strategy for brain tumors. In Leuven, in 1999 he collaborated with Prof. Joachim Kühl, and with dermatologist Prof. Eckhart Kämpgen who used immunotherapy for cancer, and they decided to be more experimental.

He has deliberately chosen pediatrics, because the children's department is an atmosphere of growth and development of positivity and naivety too. One of the problems of immunotherapy is that we still do not know why a cure to one patient does not work as well in another. He is working to improve the vaccine, for example using nanotechnology, with the addition of oncolytic viruses (i.e. viruses that attack cancer) and reinforce the tumor antigen (molecule that triggers the immune response).

Dr Jarosz is Clinical Director of Neurosciences at King's College Hospital and consultant neuro radiologist and co-leader of the Clinical Neurosciences Clinical Academic Group.

Professor Justin Stebbing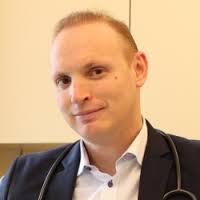 Professor Justin Stebbing trained in medicine at Trinity College Oxford, where he gained a first class degree. He undertook a residency programme at The Johns Hopkins Hospital in the US, returning to The Royal Marsden and then St Bartholomew's Hospitals in London. His original PhD research investigated the interplay between the immune system and cancer; he was appointed a senior lecturer in 2007, and a Professor in 2009.
He has published over 550 peer-reviewed papers as well as writing regularly for national newspapers and presenting new data on optimal cancer therapies at the major international conferences. His focus at Imperial is on new therapies in cancer, and the systemic management of patients with solid malignancies including a number of new biomarker-based approaches, with an emphasis on circulating tumour cells and cell free DNA. His laboratory work is concentrated on new druggable target discovery and gene regulation examining the role of non-coding RNAs in stem cells.

He is a Fellow of the Royal College of Physicians, the American Board of Internal Medicine and the Royal College of Pathologists, and sits on the advisory Boards of a number of international cancer committees. He chairs the World Vaccine Congress and the Irish Cancer Society oversight committee and is on the editorial board of a number of world leading general medical and cancer journals such as the Journal of Clinical Oncology and the Lancet Oncology; he was awarded the Silvia Lawler prize in 2015.

The National Institute for Health Research (NIHR) awarded Justin Stebbing its first translational research professorship in oncology, aiming to bridge the gap between the laboratory and the patient to ensure therapy is personalised. He has an extensive clinical practice and links this to a wide number of translational research studies and immunotherapy trials. In 2016 Justin was internationally recognised with his appointment as Editor-in-Chief of Oncogene (Springer Nature's foremost cancer journal) and election to the American Society for Clinical Investigation.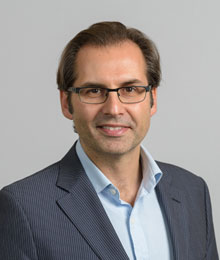 Dr Stergios Zacharoulis is a Consultant Paediatric Oncologist specialising in brain tumours and other solid malignancies of childhood. He is an American Board Certified Paediatrician (trained at Yale and SUNY at Syracuse) and Paediatric Oncologist (trained at Memorial Sloan-Kettering Cancer Center, New York). Dr Zacharoulis sub-specialised further in Neuro-Oncology (brain, spinal cord and neurogenic tumours) at Children's Hospital Boston, Harvard Medical School. He was appointed Assistant Professor of Paediatric Oncology at Keck School Of Medicine, University of Southern California, Childrens Hospital Los Angeles. His bibliography includes several original papers in peer review journals and book chapters, and he has been an invited speaker about child cancer and its treatment at Paediatric Oncology meetings worldwide.

.